3 tags
Watch
Tchoupitoulas – by Bill Ross & Turner Ross About The Film: Three young brothers take a secret sunset journey across a river to a pleasure island that's always been forbidden to them. As such, the narrative conceit of Tchoupitoulas is as timeless as a fairy tale. But through the eyes of our juvenile protagonists, we experience an impressionistic immersion into this beguiling kaleidoscope of...
6 tags
6 tags
INTERVIEW : QUINTRON & MISS PUSSYCAT @ The Ace... →
acehotel: In honor of ATP's I'll Be Your Mirror festival this weekend in New York, we introduce Quintron & Miss Pussycat of New Orleans, Louisiana — two weirdos who make the world turn. Catch them plus Dirty 3, Frank Ocean, Philip Glass and The Roots
Mother-in-Law Lounge reopening endorsed by New...
The word "iconic" was tossed around like Carnival beads Tuesday as the City Planning Commission considered a request to let one of New Orleans' most famous music venues, Ernie K-Doe's Mother-in-Law Lounge, reopen under the leadership of one of the city's most famous musicians, Kermit Ruffins. To no one's surprise, the plan won unanimous approval.  The...
6 tags
6 tags
5 tags
11 tags
9 tags
Watch
The Good Children 2011 Catalog is on sale at their gallery located at 4037 St. Claude Ave, New Orleans.  Design by Constance. Video by Akasha Rabut. Song: Polaroid/Roman/Photo by Ruth
8 tags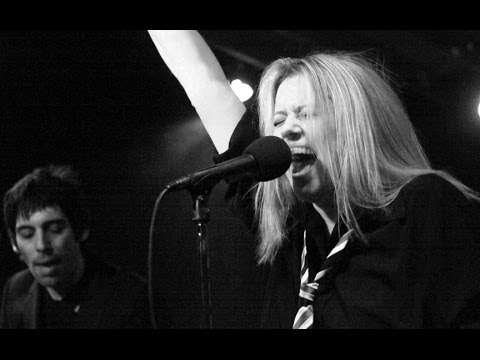 8 tags
7 tags
5 tags
10 tags
Watch
Muses! How We Do
7 tags
aisforadrienne:
11 tags
6 tags
6 tags
frankocean: darker times they're telling...
5 tags
6 tags
6 tags
Three Timeless New Orleans Cocktails →
 Mix some history with these Crescent City classics  Belly up to your home bar and try one of these timeless New Orleans cocktails: The Sazerac Ramos Gin Fizz Pimm's Cup  (Pableaux Johnson from Garden & Gun)
6 tags
7 tags
Watch
SAVEUR visited Domilise's Sandwich Shop in New Orleans, where proprietor Dot Domilise has been dressing Leidenheimer bread with fried oysters and hot sauce for decades. Directed by William Hereford. Edited by Laura Tomaselli.
4 tags
7 tags

6 tags
5 tags
2 tags
6 tags
"New Orleans was the first city to offer indoor absinthe faucets, and indeed has..."
6 tags
5 tags
7 tags
5 tags
6 tags
6 tags
5 tags
4 tags